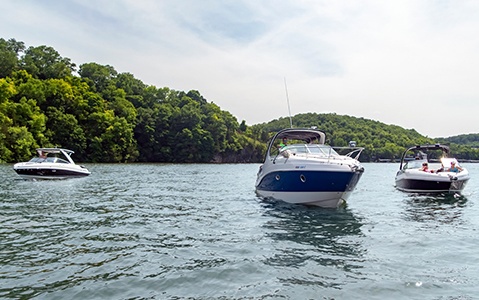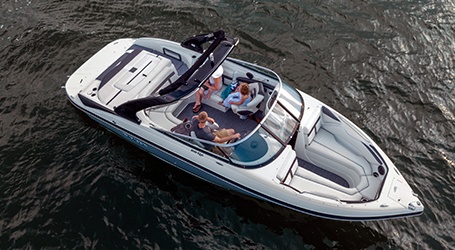 You will want to select a watercraft that can comfortably handle the average number of passengers and bodies of water you plan to enjoy. At Rinker, we offer boats ranging in size, seating arrangement and hull construction, all of which can meet diverse needs for dozens of cruising scenarios.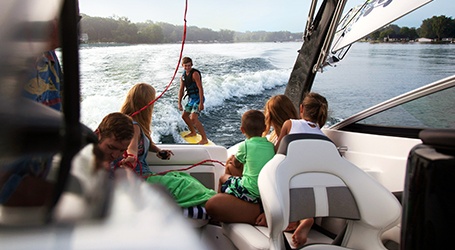 Whether you plan to ski, tube and wakeboard, or cruise and overnight with friends, you'll want to consider a boat built for those specific activities. Rinker offers everything from smaller sport boats ready-built for watersports all the way up to much larger vessels that can comfortably be the platform for weekend getaways and boating trips.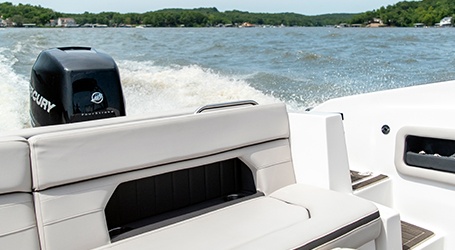 Your boating needs may be different if you're cruising off the coast in saltwater versus hopping onto a small freshwater lake. Although outboard engines are not strictly for saltwater by any means, they are popular with saltwater customers, as they can be more easily lifted out of the water and maintained over time. Likewise, if you know you'll be cruising in rough chop, consider a vessel with a broader beam, taller height, and higher degree of deadrise to ensure its ability to handle everything you throw at it. Discuss with your local Rinker dealer or marina to see what kind of engine and drive would be best for your boating needs.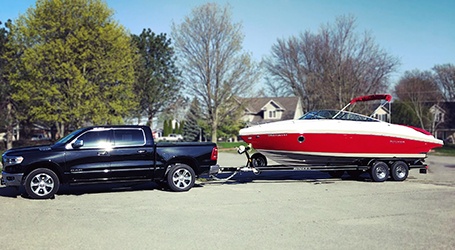 If you'll be trailering your boat, it's key that your vehicle has enough power to tow your specific vessel. Before selecting a boat, you should also consider where you'll store your boat during the off-season and how you'll transport it to and from that location.
When purchasing a Rinker Boat, it's important to understand all the costs associated with ownership. Below is a list of expenses to research and consider before buying.